Using our leadership for good.
We are a community committed to conscious influence.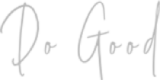 OUR MISSION
MagicLinks, at our core, is about turning moments of inspiration into action. While we started in e-commerce, our founder's dream has always been to live this mission on a much larger scale. For us, this might take form over a multi-year-multi-million-reach mission, or an all-hands-on-deck rally to support causes near and dear to our hearts.
As a partner for digital creators who have massive influence and can drive action, MagicLinks is committed to actively creating channels and resources for influencers to use their leadership for good.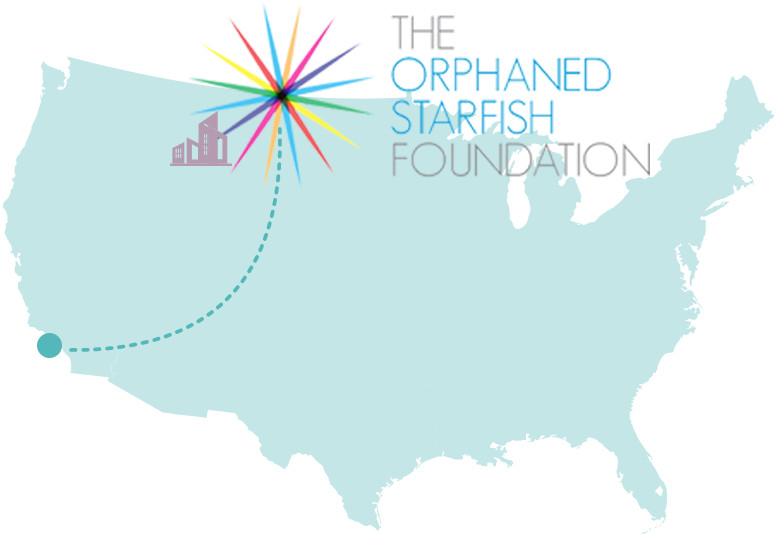 VP of Strategic Partnerships Jen Piña and CEO Brian Nickerson announce the launch of MagicLinks for Good and our partnership with The Orphaned Starfish Foundation.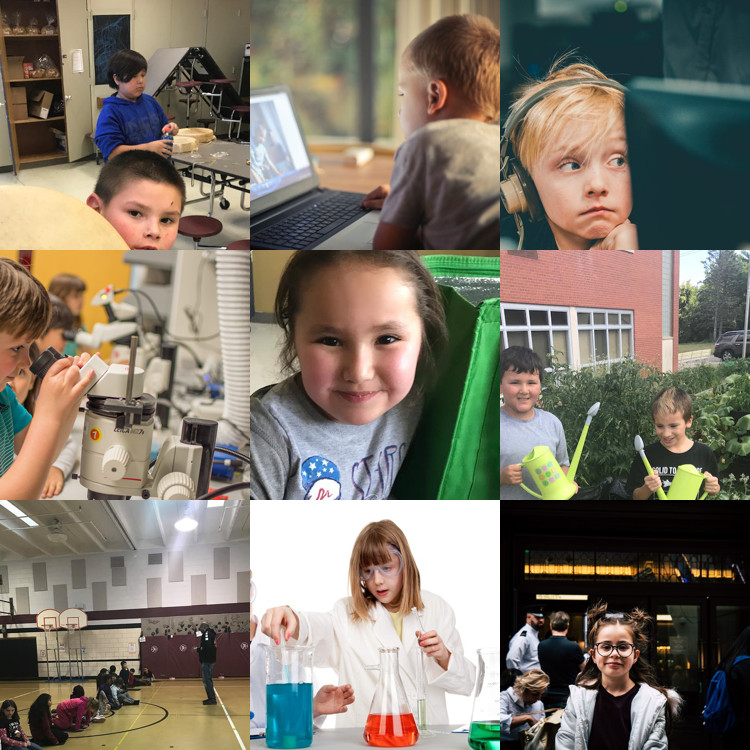 +

In the 4th quarter of 2019, MagicLinks for Good, in partnership with Orphaned Starfish Foundation, rallied to raise over $10,000 to help build and supply a technology center for 1,000 underprivileged youth of the Ojibwe Tribe Boys & Girls Club on Leech Lake Reservation in Minnesota.
In the U.S., Native American Reservations have the most urgent need for help. Fewer than 10% of homes on tribal lands have access to the internet. The Leech Lake Bank in particular struggles with high rates of alcoholism and drug use, and most of the children in the Boys & Girls Club live in extreme poverty. Only 10% of Leech Lake Band of Ojibwe children go on to higher education (compared to 29% of the general population).
OSF's partnership with the Leech Lake Band of Ojibwe Boys and Girls Clubs is on the Reservation and directly helps at-risk youth by offering tech-based education, job training and placement assistance. Along they way they help orphans, victims of abuse, trafficking survivors — 40% of US sex trafficking victims are indigenous and 72% of all victims are younger than twenty-five — and help break the twin cycles of abuse and poverty. The goal is to help youths secure university admission and land employment achievements they need to become self-reliant, positive role models in their communities.
MagicLinks' funds helped to hire teachers and supply the only access for technology learning, the only training in basic computing and Microsoft Office, and the only access to the internet for the children served by the Native Boys and Girls Clubs in the Leech Lake Reservation and surrounding reservations.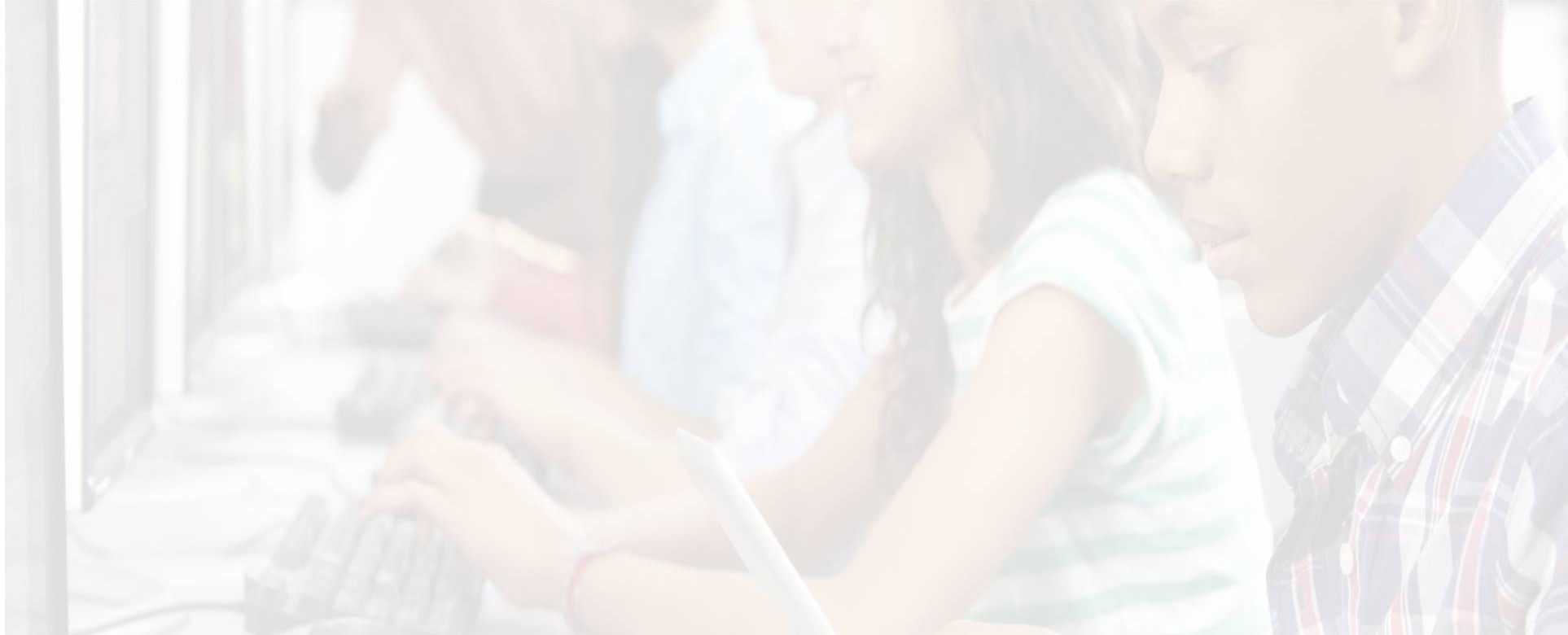 OUR ACTIONS 
WE'RE B CORP CERTIFIED 💚
We say it because we mean it: our values, like our valuation, scale with us. The same ethos that earned our B Corp™ Certification drove us to support the organizations here. 
B Corp™ is a status determined by an independent body, B Lab. They review every aspect of a business to make sure those they approve uphold the highest standards. Once certified, businesses who meet the rigorous inspection change their legal structure to consider not just shareholders, but all stakeholders, including customers, employees, the environment, and their community.
We achieved B Corp™ certification in 2020, just shy of our 6th birthday. The remarkable growth over those first years was fueled by a broad vision: to bring benefit to everything and everyone we can. Our love and support of the initiatives here, and in our sustainability efforts like our podcast and carbon offsets is rooted in the same vision. 
We're the only ones in our industry doing business this way, and we'll keep inviting everyone to join us until doing good becomes industry-standard.
BLACK LIVES MATTER 🖤
"If you are neutral in situations of injustice, you have chosen the side of the oppressor." - Archbishop Desmond Tutu
We stand with our Black colleagues, influencer community, fans, and brand partners - now and always. In honor of our Black community, MagicLinks has taken the following steps:
Donated a total of

$21,662

so far in support of organization related to the Black Lives Matter movement:

Donated

$14,162

 to organizations including the 

NAACP on the national level ACCE

 on a state level and the 

People's City Council

 fund on a local level in Los Angeles.

Matching another $2,500 in employee donations to causes they believe in related to the current crisis, and in support of the broader Black Lives Matter movement. Our employees have made donations to the following organizations so far: 

NAACP, Black Lives Matter, Minnesota Freedom Fund, EIF Foundation, People's City Council, Reclaim the Block, We the Protestors, Act Blue, ACCE, Justice for Breonna Taylor, Gianna Floyd Fund, The Massachusetts Bailout Fund, and more

Instagram Live series, #MLTeaTime, that is dedicated to listening to Black leaders in our community and industry and serves as an opportunity to listen, learn and continue the conversation and advocation of diversity and radical equity generated $7,500 in donations from the Instagram donation feature
Full paid time off immediately for team members who need it to meet the current unrest
Committed to learning from, partnering with, and amplifying the creative voices helping to promote awareness, positive change, and a world that truly treats all as equals. More to come on this, stay tuned
MagicLinks' team will embody the change we seek by creating a community that celebrates diversity and stands for positive change and inspired action in the world. We humbly ask for your support. Read MagicLinks' full statement on Black Lives Matter written by our CEO, Brian Nickerson, to our MagicLinks community and partners.
COVID-19: HELPING WHERE WE CAN ❤️
There are many opportunities for love and kindness especially in this unprecedented time. We hope whatever you need will find you, support you, and remind you we are all in this together. In support of our local community, MagicLinks has taken the following actions:
We feel that it is critical to help hyper-local, smaller organizations, those without the benefit of name recognition but who do good work every day all the same. Check out our Connected by Community blog post to learn more on the actions we've taken.
SAFE PLACE FOR YOUTH (S.P.Y): MAKING AN IMPACT IN OUR COMMUNITY 💙
Homelessness is a global issue and it's felt profoundly here at our home base in Venice, CA. We found Safe Place For Youth (S.P.Y.) and quickly discovered that we shared values of creating positive change, addressing each challenge uniquely and specifically, and a common purpose and mission of uplifting the youth - our most vulnerable members. In 2018, we launched a partnership with S.P.Y and have provided and will continue to provide support in the following ways: 
Deliver 80 meals prepared by our team every month
Donated $5,000 in 2020 and committed to $2,500 every quarter going forward
Donated 45 holiday gifts with personalized notes from our team to celebrate the 2020 holiday season
Provide quarterly internship opportunities to S.P.Y members to gain skills and experience in the areas of influencer marketing and technology
Committed to contribute to S.P.Y's one-on-one mentorship program
YOU HAVE A ROLE TO PLAY
Interested in partnering with MagicLinks?
Contact jennifer@magiclinks.com